Global Local's festival season is about to start...
Reason 2 for not missing Katy Carr on Friday:...
Reason 1 for attending Katy Carr gig on Friday @...
Global Local present Katy Carr's Escapologist tour...
Dodo now confirmed for Katy Carr gig @ RichMix on...
Global Local with Calm of Zero (ex Echobelly) and...
I've got that Monday feeling...
OMG! Soaked after the office puppy Toby jumped in the river for the first time! Had to pray he knew how to swim (which he can!) and then fish him out!
What a beautiful day!!
Judith's getting a suntan today - Sian's back from illness and many many exciting summer plans are getting sorted - looking forward to Global Local at RichMix on 15th with Calm of Zero (ex-Echobelly)!! :D
T.E.S.C.I.F!!!
That's "Thank Electro Swing Club it's Friday!" - Tofu's off to Holland tonight and then flying back tomorrow for Electro Swing Club with Analogik at Book Club, Shoreditch tomorrow night!
Acoustic Soundclash @ RICH MIX
Global Local has paired up with Two For Joy to present the Acoustic Soundclash Showcase at Rich Mix in Shoreditch (our newest fav venue). Friday 18th of Feb from 7.30pm.  A varied line up represents the vast spectrum of folk and acoustic music of the British Isles: a fantastic multi-instrumental eight piece band Cocos Lovers, the authentic yet remixed sounds of Traditional English Folk from Sam...
Global Local takes over Rich Mix again with...
RICH MIX  FRI 4 FEB 35 - 47 Bethnal Green Road London, E1 6LA Tickets: £6 in advance / £8 on the door Book tickets online or call the box office on 020 7613 7498 Yes! Our annual showcase of the best underground African acts the UK has to offer…. tickets from Rich Mix . Or find us on Facebook YAABA FUNK a product of Brixton, play a mix of classic 70's Ghanaian Hi-Life and...
Global Local & Movimientos Presents: LATIN QUARTER
Global Local: The Latin Quarter 35 - 47 Bethnal Green Road, London, E1 6LA  Fri 21 Jan / 7.30pm / Bar / £6 adv / £8 door  Book tickets online or call our Box Office on 020 7613 7498 Fresh from their New Year's Eve fiesta at RichMix, Global Local Latin partner Movimientos present a taste of the current live Latin scene in the UK. Representing Colombia via Brighton, Pollito...
Get festive! Christmas Markets and Singalonga...
Struggling to get in the festive spirit? A few mince pies and a day of shopping at our beautiful Christmas Market, Stoke Newington Town Hall, Sat 18 & Sun 19 December, 11am-5pm, topped off with a wine tasting session or truffle making might just be the trick! Free Entry!  And if that doesn't work Far From Kansas (the fabulous show choir from world famous London Gay Men's Chorus)...
A little bit of Club Dada Cabaret to warm the...
"Club Dada is the legendary festival club of Continental Drifts. Welcome to a surreal world where the absurd is everyday and where eccentricity isn't just celebrated but elevated to performance art" - Bestival… so with this in mind imagine the fun to be had as Club Dada takes over the delightful Stoke Newington Town Hall for one night only. Legendary compère Ida Barr heads the line-up and is...
LolliBop is Back... With a Christmas Cracker!
       Summer's best fest for children under 10 is moving inside on Sunday December 12th. For a day full of fun, games and cabaret in Stoke Newington Town Hall! LolliBop Cabaret Shows start at 11am or 2pm. Advance tickets available from www.wegottickets.com/festivefeast A show full of all the magic of Christmas but with that LolliBop twist including Hula Hooping from Britain's Got Talent...
Featured Artist: Gypsy Hill @ Rich Mix, 23rd Nov
Gypsy Hill is collaboration between DJ Kobayashi and Herbert Newbert forming together authentic Balkan/Gypsy/Swing/Mediterranean music with a touch of electronic beats, scratching and uplifting bass lines.  Their work includes remixes from different artist such as:Balkan Beat Box, Al Jawala, Fanfare Ciocarlia, Besh o droM,Kocani Orkestar, Boom Pam and more… as well as their own original...
Omg. Going to radio one to finish show on electro swing
Global Local Festival Special @ Rich Mix
23 November, 7pm - Midnight  35-47 Bethnal Green Road, London E1 6LA Global Local will be settling down and feathering its nest in this, the first of many regular nights at Rich Mix. To celebrate the new home of Global Local club nights, we bring you the hottest new remix bands to toast your cockles. Line-up includes Kidnap Alice, Jardares por Fuera, Gypsy Hill, Kasai Masai, DJ Jon Bingly...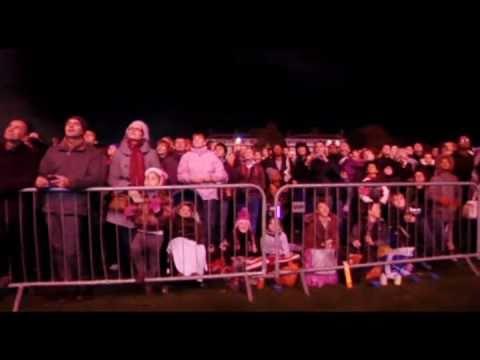 Totally gonna get our blog up and running...
Hey guys - Continental Drifts BLOG is up and running! Keep an eye out for some major changes on the facebook page and some minor changes on the website too! Might even get a newsletter going… (so sign up to the mailing list on the website). Catch ya soon. Drifts x
4 tags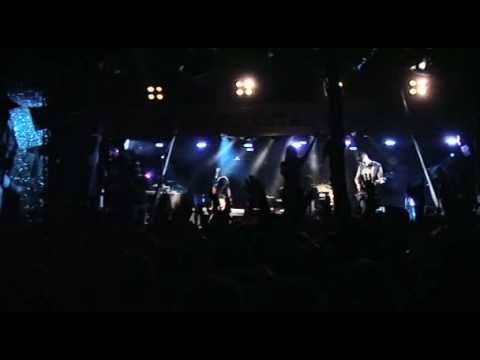 Your note has been created. HELP!! Create Project...
We are looking for under 25's of Muslim descent who would like to attend 4 music development sessions and have the opportunity to perform live at Lovebox Festival (16th July), Paradise Gardens (19th June) and the Young Peoples Caribbean Carnival in Walthamstow (18th July) to name a few. The project is called Young London into Music and is part of the Create Festival 2010. It incorporates all of...
Check out this amazing track from Global Local!
GLobal Local →